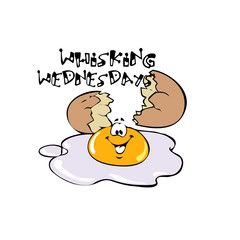 Welcome to Whisking Wednesdays!
Ok, so I'm late again. I was on time for a few weeks in a row and it seems I'm back to being totally forgetful of what day it is. Habit of someone that doesn't work and my husband has a rotation schedule so isn't off on weekends but every 4 days instead. So needless to say I get so very confused! Plus, spending over 2 hours in the car multiple days of the week taking my daughter to and from school just drains my brain power. Driving in Japan is insane and totally exhausting and nothing like I've ever seen before. Take everything you've learned as right and normal from the states and just immediately toss it out the window. Running red lights - acceptable. Parking and/or stopping in the middle of the road, any road, with no regards for traffic - acceptable. Swerving into oncoming traffic to go around all the parked/stopped cars in the road - acceptable. Pedestrians jumping out into traffic without ever looking in your direction - acceptable. Motorcycles and mopeds swerving in and out of traffic and around cars and creating their own lanes without any regard for personal safety or the other vehicles - even more acceptable! But I'm not complaining, I love in here and couldn't be happier! Hope everyone else had a wonderful week and I can't wait to see all the new recipes linked up!
Thank you all who participated in this week's Whisking Wednesdays and hope to see you back again this week!

Please link up to the URL of your post, not the URL of your main blog. When it asks for "Name", type in the name of your recipe.

Please leave a link back to this post in your post or Grab My Button

.

Share your delicious recipes from this week. You are welcome to link up multiple recipes.

Leave me a comment and let me know that you've linked up.

Please visit at least two others and comment on the goodies they've added to this party.

Also, I would love for you to follow me but it isn't a requirement.
This weeks theme is going to be just your favorite recipe you've made from the week. Whether it is a dessert, breakfast, dinner or snack.