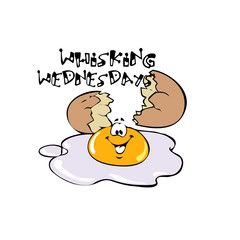 Welcome to Whisking Wednesdays!
To think by the time I do this next Wednesday I'll be in Japan! So exciting! This is my last link party in the states. So, next week's will probably be a bit late since our flight doesn't leave for Japan until Tuesday so not sure if I'll be posting on time since it is an almost 12 hour flight (with a 10 month old a 3 1/2 year old -yikes) but better late than never, right?!
I had so much trouble choosing the top 3 from last week as there were so many amazing looking recipes linked up. Third place is a tie as I just couldn't decide between the two.
So the top three from last week's Whisking Wednesday are below. You are welcome to grab a feature button if you'd like. Thank you all for visiting and sharing your recipes!
In honor of Memorial Day these absolutely adorably patriotic cupcakes take the #1 spot! They look stunning. We are a ridiculously patriotic household and there isn't much I love more than Red, White & Blue! my 3 year old even chants USA during the Olympics!
#1
Mini Firework Cupcakes
Lady Behind the Curtain
These cookies look scrumptious! Looking at my blog it is obvious I adore the peanut butter and chocolate combination so this just makes my mouth water looking at it.
#2
Peanut Butter Fudge Cookies
Easy Baked
This tunnel cake looks super gooey and chocolately. Plus the extra chocolate on top and whip cream just makes it look divine. One of mine and my husband's favorite chocolate desserts is Molten Lava Cake.
Tie for #3
Molten Chocolate Tunnel Cake
Patti Comfy Cuisine
This one wasn't so much the recipe that got me but the pictures. The pictures of this french toast looked amazing, the blueberry was just such a bright beautiful purple-blue color that kept making me want to eat it! So I just couldn't leave this incredible looking breakfast out!
Overnight Blueberry French Toast
Chef in Training
Please link up to the URL of your post, not the URL of your main blog. When it asks for "Name", type in the name of your recipe.

Please leave a link back to this post in your post or Grab My Button

.
Share your delicious recipes from this week. You are welcome to link up multiple recipes.
Leave me a comment and let me know that you've linked up.
Please visit at least two others and comment on the goodies they've added to this party.
Also, I would love for you to follow me but it isn't a requirement.
This weeks theme is going to be just your favorite recipe you've made from the week. Whether it is a dessert, breakfast, dinner or snack.