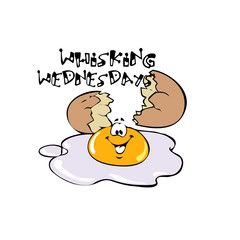 Welcome to Whisking Wednesdays!
So I'm not going to say I'm late since technically by the time I post this it is still Wednesday somewhere in the states, it just so happens to be Thursday in Japan. Super busy week this week like always. Seems that I've had nothing but pumpkin on my mind lately. I can't seem to stock up on enough canned pumpkin from the store and they seem to always run out leaving me quite sad until the next shipment comes in. This week I'm thinking it is time to stick a pumpkin pie in the oven. Nothing says fall and holidays like a pumpkin pie. Hope you all are prepared for Halloween and had a great week this week.
Thank you all who participated in this week's Whisking Wednesdays and hope to see you back again this week!

Please link up to the URL of your post, not the URL of your main blog. When it asks for "Name", type in the name of your recipe.

Please leave a link back to this post in your post or Grab My Button

.

Share your delicious recipes from this week. You are welcome to link up multiple recipes.

Leave me a comment and let me know that you've linked up.

Please visit at least two others and comment on the goodies they've added to this party.

Also, I would love for you to follow me but it isn't a requirement.
This weeks theme is going to be just your favorite recipe you've made from the week. Whether it is a dessert, breakfast, dinner or snack.