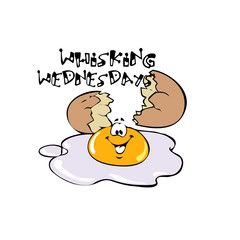 Welcome to Whisking Wednesdays!
Seems I'm back on tracking getting this link-up done in a timely fashion and think I'll even manage the time to thank everyone properly for their link-ups! So many of the link-ups this week made me want to get in the kitchen and try something new. My list of items to bake seems to be growing rapidly!

Thank you all who participated in this week's Whisking Whednesdays. There were so many tasty link-ups I had trouble deciding on just three! I think I'm going to be quite busy in the next few weeks trying to make some of these!
Please link up to the URL of your post, not the URL of your main blog. When it asks for "Name", type in the name of your recipe.

Please leave a link back to this post in your post or Grab My Button

.

Share your delicious recipes from this week. You are welcome to link up multiple recipes.

Leave me a comment and let me know that you've linked up.

Please visit at least two others and comment on the goodies they've added to this party.

Also, I would love for you to follow me but it isn't a requirement.
This weeks theme is going to be just your favorite recipe you've made from the week. Whether it is a dessert, breakfast, dinner or snack.
Ok, the second I saw these S'mores Truffles I rushed right out to buy a few items to make these. They looked so perfect and delicious. I didn't have the stuff to make the filling like this recipe so I'm going to re-make these this week. Even though my filling was different than her recipe they were still AMAZING! These truffles definitely won't disappoint!
What drew me into this recipe is the picture. The colors are beautiful and it looks just so sinfully perfect. I've actually never tried black currants before but this definitely made me want to find some!
I'd have to say one of my favorites fruits is peaches. I'm from the South and grew up eating fresh peaches all the time. Just the sound of peaches and cream on or with anything makes my mouth water. Not to mention a homemade waffle, yum!