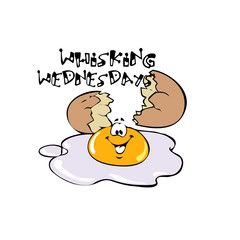 Welcome to Whisking Wednesdays!
Ok, so I totally abandoned my Whisking Wednesdays for a few weeks now. I'm not even going to lie, there wasn't a good reason for it. I've just been enjoying the summer and time with my kids with lots of pool time and beach time. I felt like I should wait until I could actually participate in my own blog and thank every single person that posted properly before starting this again. I think I finally have some time now. So, first sorry for the delay and thank you for all your awesome recipe link-ups!
Please link up to the URL of your post, not the URL of your main blog. When it asks for "Name", type in the name of your recipe.

Please leave a link back to this post in your post or Grab My Button

.

Share your delicious recipes from this week. You are welcome to link up multiple recipes.

Leave me a comment and let me know that you've linked up.

Please visit at least two others and comment on the goodies they've added to this party.

Also, I would love for you to follow me but it isn't a requirement.
This weeks theme is going to be just your favorite recipe you've made from the week. Whether it is a dessert, breakfast, dinner or snack.